Posts Tagged 'Davao City'
If you happen to be in Davao City, Please do not miss to go to Eden Nature's Park. It's a great place of adventure and fun with Family and friends. We were there last summer  and  enjoyed their ZIP LINE, MOUNTAIN TRAIL, INDIANA JONES and HORSEBACK RIDING.
Eden Nature Park & Resort
Sales and Reservations Office
Matina Town Square
McArthur Highway, Matina
Davao City, Philippines
Tel. Nos: +63 82 299-1020, +63 82 296-0791
Fax: +63 82 299-0313
Mobile No.: +639189307590
E-Mail: info@edennaturepark.com.ph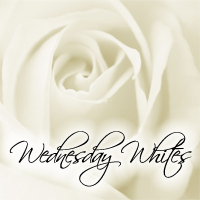 Entry for : Wordful  Wednesday
It's always been my dream to be able to ride a horse with expertise. Even some of my favorite movies have cowboy themes. As a young boy we would spend a day with my friends riding fallen banana trees as our reliable horses. It may sound funny but that's our life way back then. Once we visited a theme park and there was horse back riding, I really told my wife that we will try it with the kids too. I dream seeing my wife having equestrian riding apparel as she rode the horse. Well, it might not come true but it will be one of those childhood dreams I will cherish.