Archive for September, 2014
Our church  28th  Thanksgiving  Anniversary  was celebrated with a bang. Brethren from different places came to join the worship celebration. Even from those far flung areas attended the joyous occasion.  Our worship team led us  in a grand Praise and Worship that express our gratitude  to our Almighty God. The  creative arts ministry dance presentation  of the song Yahweh was so beautiful. . We even launch our church website, which is one of the highlights of the  program. The speaker of the event cam all the way from Canada and shared to us  the importance of being  in line with  God's leading to  preach the good news. It's so nice to know  that  God's faithfulness in our lives can always be celebrated not only in special occasions  but everyday. We are looking forward to our 30th year anniversary Two years from now. Great is Thy Faitfulness Oh Lord!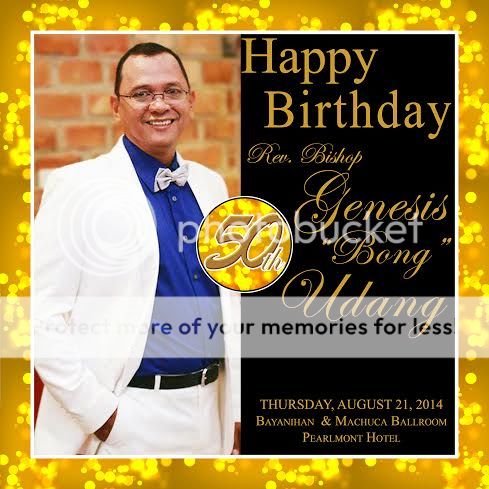 We just celebrated the 50th birthday of our dear Pastor. The Women's group together with the Men's group and the youth prepared the program and all the details. The youth took care of the decoration while the men and the women's group practiced their respective song presentations. I and my wife took care of the venue reservation and the invitation of all guests and visitors. When we inspected the venue, we noticed that the hotel management uses cheap burlap runners as part of the table decors. Actually, the hotel is one of the finest in the city  because  of its  ethnic and Thai inspired interior design.  We supposed to inspect  the site but when we saw the huge ballroom and   the decorations, we booked the place immediately.   The ambiance was majestic and enchanting that everyone who attended the birthday celebration enjoyed it .