Archive for December, 2011
If you happen to be in Davao City, Please do not miss to go to Eden Nature's Park. It's a great place of adventure and fun with Family and friends. We were there last summer  and  enjoyed their ZIP LINE, MOUNTAIN TRAIL, INDIANA JONES and HORSEBACK RIDING.
Eden Nature Park & Resort
Sales and Reservations Office
Matina Town Square
McArthur Highway, Matina
Davao City, Philippines
Tel. Nos: +63 82 299-1020, +63 82 296-0791
Fax: +63 82 299-0313
Mobile No.: +639189307590
E-Mail: info@edennaturepark.com.ph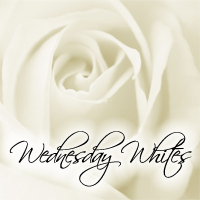 Entry for : Wordful  Wednesday
After my wife's pricey necklace was snatched inside a public utility vehicle , she vowed never to wear gold jewelry again. Although justice was served since the perpetrators were now locked in our city jail, my wife was traumatized with that awful experience. She's contented now with titanium jewelry. Have you heard of this kind of jewelry? It has now gain popularity in the US and other countries in the west not only because of its affordability, but most of all because of its characteristics such as lightweight, style versatility, durability, corrosion resistance, and hypoallergenic properties and so on. For this reason titanium wedding bands are in-demand . More and more couples preferred this type of material because it offers a good stage to show gemstones' brilliance and shine.
Our friend told us one night that he's with a group of miners doing gold hunting in one of the mountainous areas of Davao Province . It's an 8-hour drive from our where we live and that place is so popular due to gold finds many years ago. I wonder if their group are using high-tech gadgets or just one of those old-fashioned shovels and pick mining system. I'm a bit worried on his business venture since I have friends too who are into this and they all failed. But I think it would be different if my friend will use a metal detectors garrett from the U.S. This would make their treasure hunting easier and maybe they will hit a jackpot!
I remembered my dad whenever he travels long distances for a very important appointment set by his office. His faithful companion will be his leather briefcases . That was 35 year ago. Yap, leather briefcases have a unique impression on me. I always admire it's simply beauty and elegant golden brown color my dad used to carry with him on his travels. I wonder if I could still find one of these briefcases and how much would it cost me nowadays to buy. I believe it would cost much since genuine leathers are replaced with synthetics leatherette today. Where on earth my dad did bought those briefcases?