Archive for December, 2011
For a week, we have been looking for " BUBBLES" our dog. Our neighbor told us that she survived the flood and saw her returning to our house when the flood subsided. We looked around four subdivisions in  our place but we didn't find her. I hope somebody got her  and alive somewhere in Cagayan de Oro City. She has been with us for 4 years now.. we missed her so much.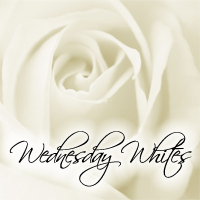 This is the grim picture of our beloved house after the flood. What we have worked for 16 years were gone in 10 minutes. Our appliances like Plasma TV, desktop computers, microwave oven, refrigerator and other electrical devices were all damaged… furniture and books too! Thank God our kitchen built-in cabinet was intact. What's inside like plastic wares, pyrex, kitchen utensils and even my favourite utility knife was still there.
All the debris inside the house were taken outside. We recovered some of our things from the mud like bicycles, shoes, clothes, plastic racks. For now, we do not know what to do with our house. We do not have water and electricity yet. It's heartbreaking to see our home wrecked by the killer flood but we are more thankful that God spared our lives and He moved in His own mysterious way.
Excerpt from http://newsinfo.inquirer.net/116425/we-had-been-warned-of-cagayan-rivers-fury
The city government under Emano, in power for the last 13 years, has much to answer for.
It will have to account for the death of more than 1,000 people, the disappearance of more than 1,000 others who may have been washed out to sea, perhaps never to be found by their grieving families, and the displacement of more than 10,000 families.
And it will have to answer for the dumping of the unclaimed bodies in the city's garbage dump—an unconscionable act that is the height of insensitivity.
No one in Cagayan de Oro is without friends and family who perished. My family was spared, but I will now live with the memory of so many friends who did not survive the devastation.
I will remember the Yrastorza family—Joaquin, Maria Sagrario (Mercader), and their daughter Tish, who died embracing one another. I will remember my cousin Joann Dingcong, who never made it to the rooftop of her own house in Emily Homes. But where could she have gone? All the rooftops in that subdivision were underwater in seconds.
I will remember Nieves Pacana Arcadio, the daughter of a former Cagayan de Oro mayor. She never made it because she could not fit in an overhead window that her niece Jana had broken as their escape hatch after the floodwaters reached for their ceiling.
I will remember little Mica Samson. Her mother's body has been found but Mica remains missing. Her grandmother, who loved her so much and took her to school each day, will forever be in grief.
And so will countless nameless others.
I haven't been blogging for a week now… much more that I am so busy after the Typhoon Sendong devastated my beloved Cagayan de Oro City. There are so much to publish… the stories of survival and loss. There are many pictures to upload… but like what I said to my wife, I still do not have the strength and mind to talk about it all here. If ever I will… it will be a long…long… story.
Our subdivision, NHA lourdesville homes was greatly damaged . I have neighbors who didn't survive and were trapped inside the fast rising water. The images I took after the tragedy were horrific. Maybe in due time, I will post it here.